45 Bales Smokeless Lignite Briquettes - €6.10 per Bale.
BRI45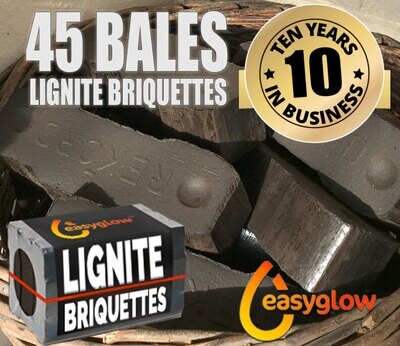 Price :
274.5
EUR
In stock
45 Bales of Briquettes
Lignite briquettes for slow steady warmth
These really are a fabulous combination for your fire, the briquettes and coal burn well together, creating a lovely long lasting glow in you fire place or stove. Our Lignite Briquettes burn hotter and longer than traditional peat or wood briquettes. They are a fully smokeless fuel that is suitable for use in open fires and multi-fuel stoves.
We work with several couriers so delivery times vary. Deliver time in Ireland, both north and south take between next business day up to 4 business days.