Household Doubles
00012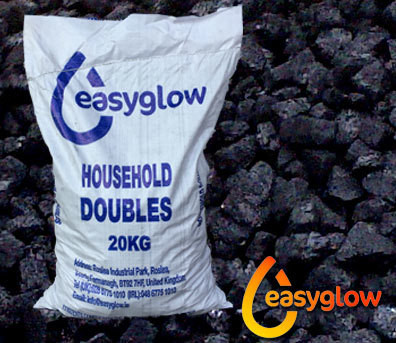 Trad Coal
Household Doubles (not for Smokeless Zones)
Order your coal before midday for fastest delivery
The Household Double Coal, are a high quality, they provide a quality heat output, while having low ash content. Available in 20kg and delivered All Island... FAST.
Consistent quality
Large orange flame
Suitable for stoves and open fires
Not permitted to burn in Smokeless Zones
We work with several couriers so delivery times vary. Deliver time in Ireland, both north and south take between next business day up to 4 business days
EasyGlow deliver your coal quickly any where in Ireland via courier. Our Courier's try to deliver to as close as possible your door, but if access is poor or unsafe for the couriers truck they will deliver as close as they can. The Courier's deliver to your house or store but it is NOT the delivery drivers responsibility to stack your fuel to the store or bunker. Remember you are reviving 50 x 20kg of the finest coal, you may need help!

Delivery will take on average two - five working days, in times of peak demand or snow and frost this could take a little longer.